Famous Pakistani television and cinema actress Meera is well-known. She has many years of experience in the field. Ehsaas, Khilona, Kanta, Chief Saab, Mujhe Jeene Do, Miss Istanbul, Baaji, and other popular films featured Meera. Fans laud her acting talents and self-assurance.
Fans frequently praise her for having a direct and brash demeanor. Also known as the "queen of hearts," Meera. The talented performer is skilled at grabbing attention.
Meera Recently in Suno TV.
The actor Meera recently spoke with Shajia Niazi on Suno TV. She spoke a variety of topics, including her job in Bollywood. Also providing intriguing information on Juhi Chawla was Meera's mother.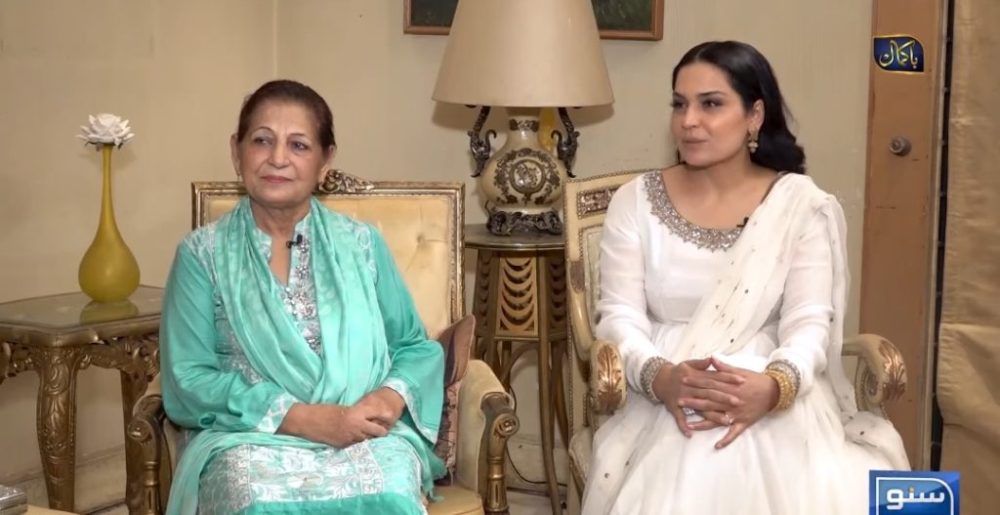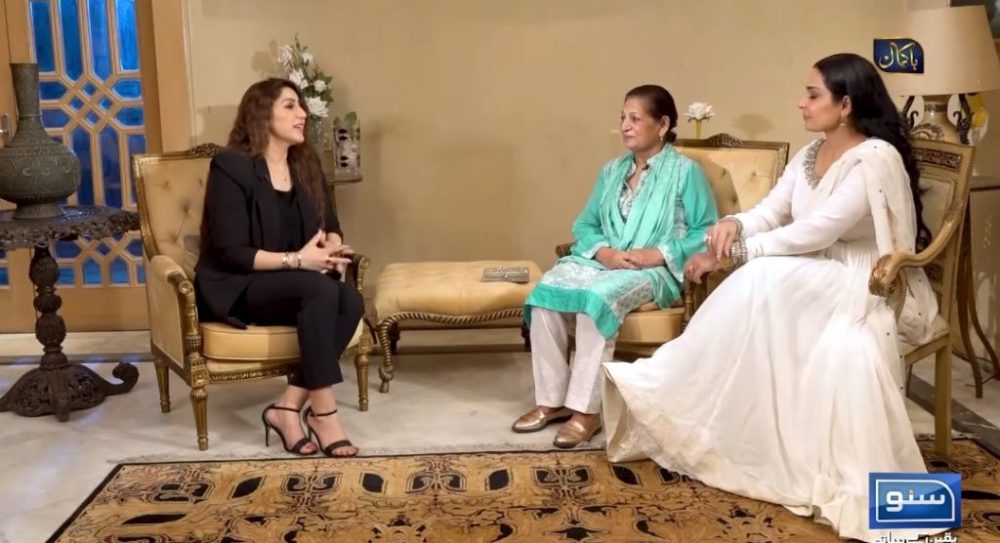 Meera's Departure from the Bollywood Film Industry
Meera's departure from the Bollywood film industry has been a topic of discussion.
According to her mother, after appearing in the film "Nazar" and "Kasak", Meera received many offers, but they declined as it was an unfamiliar territory for them, and it was not feasible for her to work alone.
Despite this, Meera is still receiving offers from Bollywood. Speaking about it, Meera expressed her regret of not being able to do Yash Chopra's film "Jab Tak Hai Jaan". She revealed that she received the offer when she was in India for the Tsunami show.
According to Meera's mother, when it comes to Meera's camaraderie with Bollywood celebrities, she only talks about the actors who have been good to her. She claims that Aishwarya Rai and Juhi Chawla call her on occasions.
She even mentioned that Juhi Chawla calls her mom. However, Meera denied having any contact with these actresses.