One of the new faces making waves in the industry is Maham Shahid, also known as Mamya Shajaffar. She made her acting debut in Green TV's College Gate, which received positive reviews.
She also plays the lead role of Noori in Jhok Sarkar, where she is excelling in the role and working with some of the biggest names in the business.
At this year's Lux Style Awards, Maham also had her debut live dance performance, partnering with none other than Ali Zafar. Her striking appearance made headlines, and a silver Hussain REhar dress attracted a lot of interest.
Maham Shahid, known as Mamya Shajaffar
Maham Shahid, known by her fans as Mamya Shajaffar, is not only gaining attention for her acting skills but also for her captivating beauty.
She possesses an enchanting and radiant charm that effortlessly draws people towards her. Her features are a blend of grace and allure, accentuated by expressive eyes and a warm, inviting smile.
Maham's beauty is further elevated by her impeccable sense of style, showcasing elegance and sophistication in her appearances both on and off-screen. As she continues to make her mark in the industry, her beauty remains one of the aspects that resonate with her admirers, making her a rising star in every sense.
Ethereal Charm that leaves an Everlasting Impression
Her beauty is like a breath of fresh air effortless and natural, yet captivating. Her eyes, often described as windows to her soul, are deep and expressive, revealing a depth of emotions and charisma.
Maham has an ethereal charm that leaves an everlasting impression; her smile is radiant, lighting up any room she walks into.
It's not just about her physical features, but her inner glow, confidence, and kindness that add to her allure. Maham Shahid's beauty is a blend of simplicity and elegance, making her a unique and endearing presence in the world of entertainment.
Here are the some glimpse of her stunning photos from Lux Style Awards 23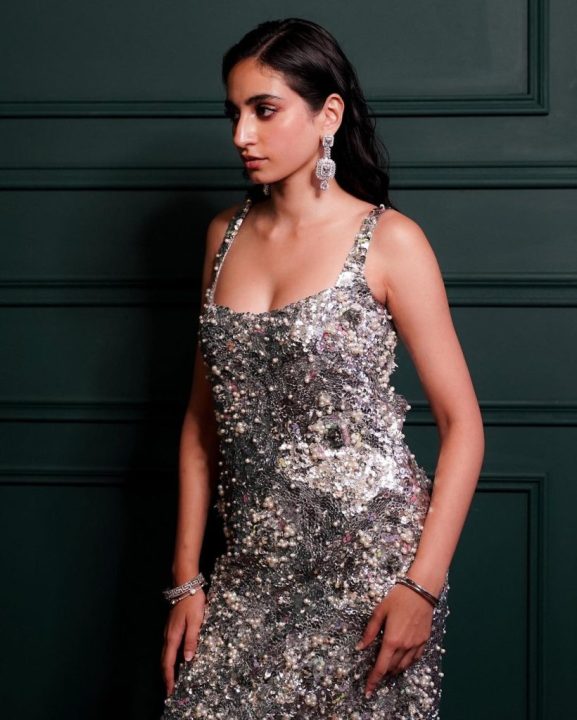 Maham also shared a picture with one of her friends from the red carpet and it has gone viral