The US has refused to grant Pakistani singer Rahat Fateh Ali Khan a visa because he did not pay taxes on the earnings from his concerts in the US.
The singer reportedly had to submit proof of her tax payments for the years 2015–23 to the US embassy in order to be granted a visa.
The O Re Piya vocalist has been invited to take part in a musical performance on November 18 by the Association of Pakistani Physicians of North America.
Rahat Fateh Ali Khan has reportedly told the local media that he pays all taxes in the US through his promoters and that he has contacted the appropriate parties to get the documentation the embassy has asked for.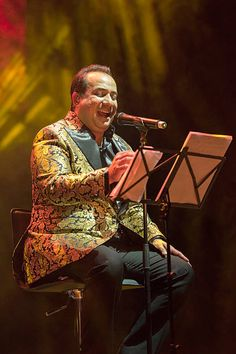 He stressed that even though he had been to the US earlier in the year, there had been no tax-related issues raised by the embassy at that time. It is an attempt to defame Pakistan, he said.
The records indicate that Rahat travelled to the United States on four separate occasions as a guest of The Music World LLC, The Vibrant Media Group LLC, Desi Fest 2018 LLC, and Sai Production. From 2015 to 23 the singer was sponsored by these companies.
Rahat asserts that the sum of these concerts was given to him after taxes were deducted. As a result, the promoters were accountable for paying the US taxes on this income. "I've requested that they give him access to the tax documents so he can send them to the embassy
It is believed by the singer's new US organisers that someone has informed the embassy regarding Rahat's tax issues; this person may have stayed close to him.
Salman Ahmed, the former manager and producer of Rahat, was reached and stated that his company effectively acted as his representative from 2012 until the present. They have politely continued their relationship with mutual consent before parting ways.