The lavish, intimate wedding of the stunning Pakistani actress Mahira Khan is still making news on social media. The famous actor has been posting lovely images and videos from the wedding celebrations.
Mahira Khan and Salim Karim
Mahira Khan and Salim Karim are two prominent figures in the entertainment industry, each leaving their mark in different domains. Mahira Khan, a household name and a symbol of grace and talent, is a renowned Pakistani actress and a cultural icon.
Her journey in the entertainment industry began with television, starring in various popular dramas before transitioning seamlessly to the big screen.
Mahira gained international acclaim for her role in the film "Raees" opposite Bollywood superstar Shah Rukh Khan. Her acting, coupled with her advocacy for social causes, has garnered her a massive fan base
Magical Qawali Night Event
Today, Mahira Khan has given a glimpse into her Qawali Night event which was graced by legendary Abida Parveen as the singer. Mahira Khan has posted the gorgeous video from the event.
Sarmad Khoosat, Azaan Sami Khan, Nina Kashif, Nabeel Qureshi and many other notable people from fraternity attended it. Mahira Khan was looking beautiful in sea green and dull gold embellished dress, she was vibing on the Qawali with her husband Salim Karim. The beautiful photography of the event was by Pictroizzah. Here are the beautiful pictures from Mahira's Qawali event.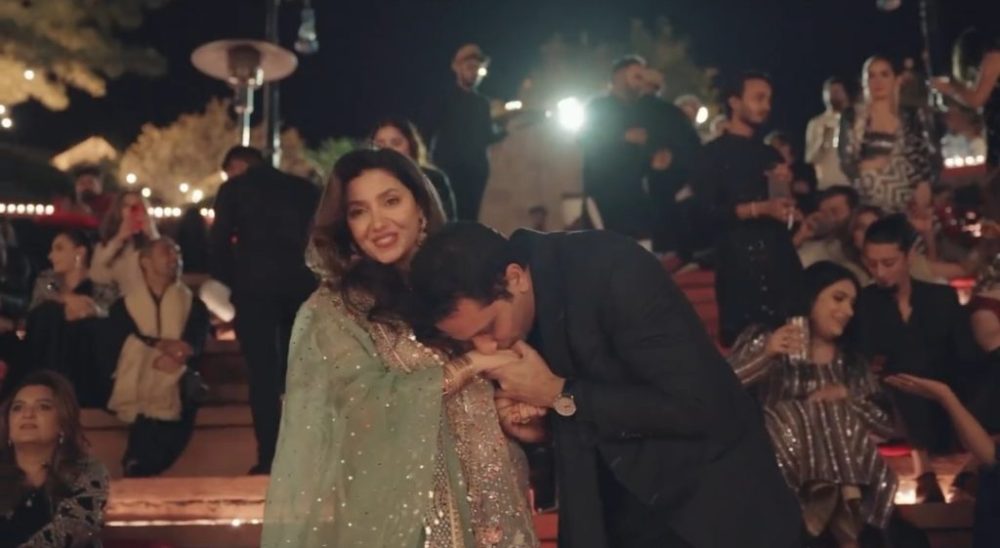 Mahira Khan already uploaded HD videos of the Mehndi and the entire wedding. Fans adored Mahira Khan's stunning appearances at many events. They also enjoyed seeing photos of her with Salim Karim.