Over the weekend, a two-and-a-half minute long trailer for 'The Lady Killer' was released. The film stars Bollywood actors Arjun Kapoor and Bhumi Pednekar in their first collaboration.
The dark and intriguing trailer introduces the audience to a story where love knows no boundaries, and a dangerous pursuit begins.
The whodunnit, mystery saga follows a small-town playboy, played by Kapoor, who falls in love with a dangerous girl, played by Pednekar. The two embark on a dangerous romance, which forms the crux of the film.
In a recent interview, the actor Arjun Kapoor talked about his upcoming movie 'The Lady Killer'. He shared that he had given a lot of himself for this intense and raw love story, which was mentally and emotionally draining for him and his co-star Bhumi. Kapoor revealed that he had to take a break and go on a holiday after shooting for 45 days to get out of that space.
'The Lady Killer' is directed by Ajay Bahl, who also co-wrote the story and screenplay with Pawan Sony and Mayank Tewari. The movie is scheduled to release on November 3.
The two minutes and twenty-three-second clip tells the tale of Arjun's character moving to a new town and meeting Bhumi, who catches his eye.
The script presents them as ardent lovers, but as the story goes on, Arjun gets caught up in a complex web of relationships with other women.
Bahl, who has helmed films like "BA Pass" and "Section 375," will be directing this picture, which is being produced by Bhushan Kumar and Shaailesh R Singh.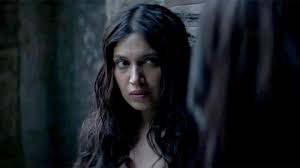 In an upcoming untitled film, Arjun will also be featured alongside Bhumi Pednekar and Rakul Preet Singh.