It's that time of year again – Halloween is upon us, and people all over the world are getting ready to show off their costumes.
Two famous personalities, politician Sharmila Faruqui and actor Yashma Gill, recently got into the Halloween spirit by sharing their unique and eye-catching costumes on Instagram.
Faruqui went for a Harley Quinn-inspired clown look, and captioned her Instagram post with a cheeky note: "Dare to wear the foolish clown face?
I may look funny, but my intentions are far from it…" A well-known member of the Pakistan People's Party (PPP), Sharmila also gave a shoutout to the makeup artist who helped create her spooky transformation.
Sharmila wore a black and white ruffled shirt, matching pants, and boots. She styled her hair in two buns covered with orange and black bun covers.
Her gothic makeup and the classic Harley Quinn-inspired clown look gave her Halloween outfit a unique and intriguing touch. On the other hand, Gill dressed up as a dragon ninja.
She wore an all-black, skin-fit jumpsuit with red stripes and a dragon insignia wrapped around her waist. To complete her look, she wore knee-length black boots and left her straight hair flowing. Yashma opted for minimal makeup and accessorized her outfit with a crossbody bag, giving her Halloween look a mysterious and alluring touch.
She engaged with her fans before heading out by sharing videos from her room and asking them if she should wear red wings, which she eventually went without. Her caption, "I heard Halloween," showed her enthusiasm for the festive season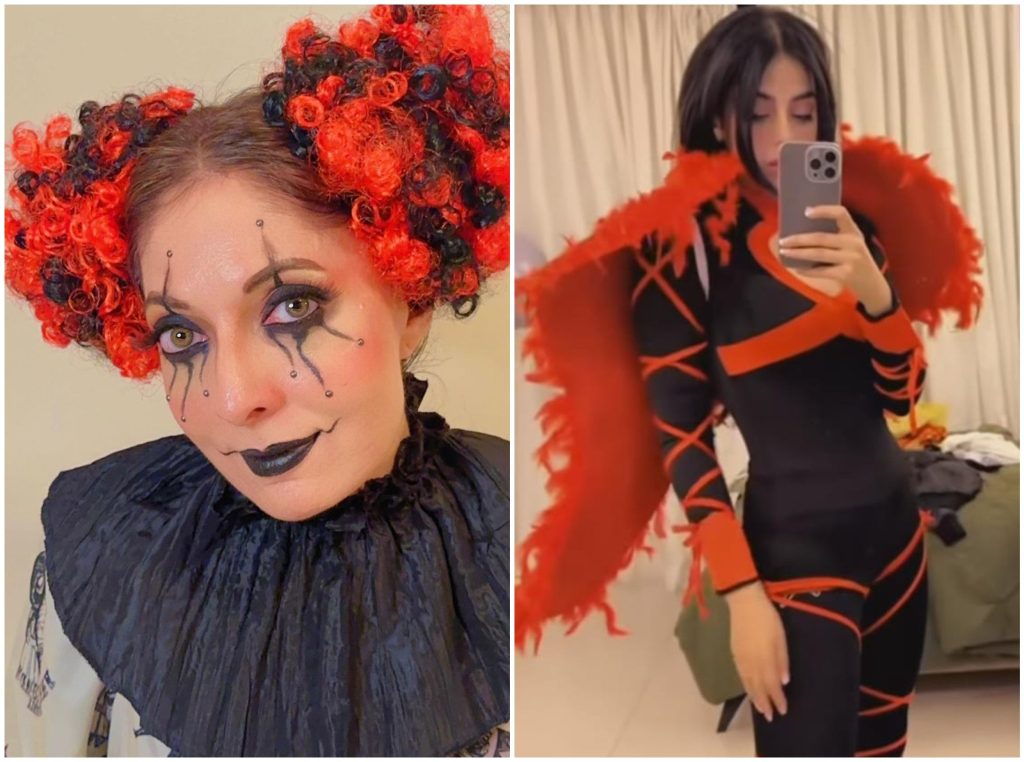 In light of the current situation, many Instagram users have expressed that it is crucial for public figures to be aware of global issues and consider the sentiments of the public.
Some individuals believe that focusing on celebratory events such as Halloween may not be appropriate and could even be offensive.
They are urging celebrities to "read the room" and utilize their platforms to raise awareness about pressing issues, instead of posting about celebrations