Ranbir Kapoor, a distinguished actor in the Indian film industry, is celebrated for his exceptional talent and versatile performances. Known for his exceptional acting skills and intense performances, Ranbir has carved a niche for himself in the Hindi film industry. Some of his notable films include "Rockstar," "Barfi!," "Ae Dil Hai Mushkil," "Yeh Jawaani Hai Deewani," and "Sanju," where he portrayed the role of Bollywood actor Sanjay Dutt.
Ranbir Kapoor is celebrated not only for his acting prowess but also for his charming personality, good looks, and dedication to his craft. He has received numerous awards and nominations for his performances, establishing himself as one of the leading actors of contemporary Indian cinema.
Beyond the silver screen, Ranbir is known for his humility and philanthropic work. He supports various charitable causes and remains an influential figure both in the entertainment industry and society at large. Ranbir Kapoor continues to be an actor to watch, and his contributions to cinema are indeed remarkable.
Upcoming thriller Animal over his own value
Ranbir Kapoor put the making of his next movie Animal ahead of his personal worth.
PinkVilla recently revealed that Ranbir made a sacrifice to fulfil the "grand vision" of director Sandeep Reddy Vanga.
The sacrifice in question is connected to post-production delays that caused the production cost to skyrocket.
Ranbir, who typically earns 70 crores every movie, reduced his fee by half and only requested 30 to 35 crores. The publication claims that he did it to "improve the production standard" of his gangster story.
If the movie turns up being financially successful, it's likely that the Rockstar actor will receive a portion of the proceeds.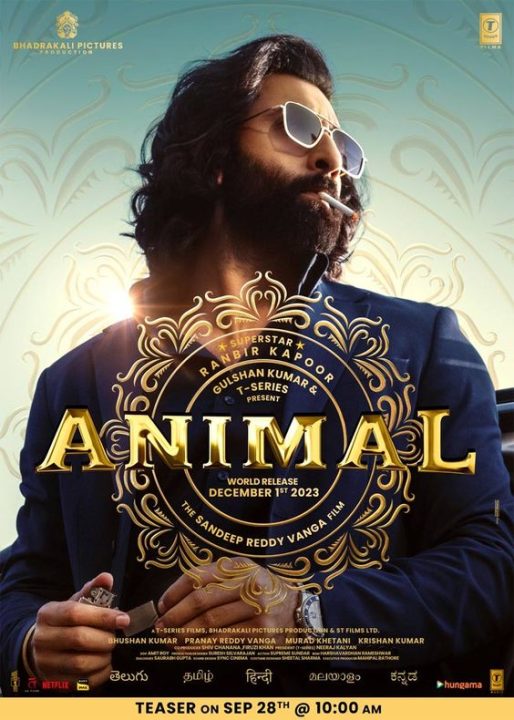 Animal teaser was made public.
On Ranbir's birthday a year ago, the two-minute Animal teaser was made public.
Powerful action scenes and the 41-year-old's change from a golden spoon boy to a bearded mobster are included in the clip, which also stars Bobby Deol as the bad guy.
Fans praised the actor for accepting "such a massy role" and expressed excitement for the movie's premiere, which is scheduled for December 1.
Ranbir Kapoor stands as a beacon of inspiration for aspiring actors, illustrating that success is not merely inherited but earned through talent, hard work, and an unwavering passion for the craft.
He continues to be a trailblazer, setting new standards and leaving an indelible mark on the world of Indian cinema.