Dua Lipa, often celebrated for her musical talent and global stardom, is primarily recognized as a singer, songwriter, and model.
While she has made appearances in her own music videos and on various entertainment platforms, she hasn't pursued a career as a traditional actress in films or television shows.
However, her magnetic stage presence and charisma often convey a captivating and 'beautiful' quality, contributing to her overall appeal as an artist and performer.
The singer behind the hit song "Levitating" recently made some changes to her Instagram account. She removed all the old thumbnails for her music videos on YouTube and replaced them with kaleidoscopic images.
Her profile photo was also changed to a similar kaleidoscopic rendering of her eye. During last August, Dua mentioned that she plans to release her third studio album in 2024, which will have a different sound.
Despite the change, she will continue to focus solely on pop songs.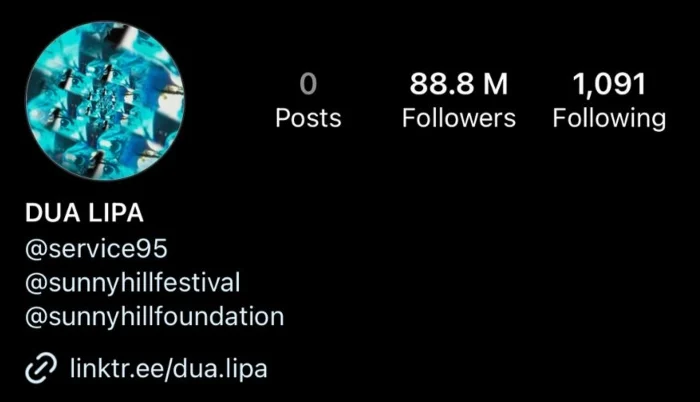 28-Year-Old Singer Stated that her Upcoming Album
The 28-year-old singer stated that her upcoming album will feature 1970s psychedelic sound while still keeping her fans engaged. She also hinted at collaborating with Kevin Parker from Tame Impala and mentioned that this album would be less personal than her previous ones.
The singer, Dua Lipa, informed Sir Elton John, her co-writer for "Cold Heart," that she was halfway through the record.
Dua has released two successful studio albums since her debut in 2013: "Dua Lipa" and "Future Nostalgia.
Dua Lipa's music is celebrated not only for its catchy beats but also for its empowering themes, often centered around self-empowerment and independence.
Beyond music, she has made waves in the fashion world, becoming a style icon and gracing the covers of prestigious magazines.