Atif Aslam, the Pakistani music sensation, is not only known for his soulful voice but also for his warm and down-to-earth personality.
In a recent heartwarming video that has gone viral, he showcased his affectionate side by interacting with a young fan during one of his concerts.
The video captured the genuine connection between Atif and the child, highlighting his humility and love for his audience.
In the video, Atif Aslam is seen singing on stage when a young fan approaches him. Instead of shying away or ignoring the child, Atif warmly embraces the moment. He kneels down to the child's level, exchanges smiles, and even shares a few words, making the little fan's day.
What makes this video so special is not just the interaction itself but the genuine affection and humility Atif Aslam displays.
He exemplifies how a superstar can remain grounded and connected to his fans, regardless of their age or status. Atif's actions reflect his appreciation for the support and love he receives from his audience, and it's a testament to his character.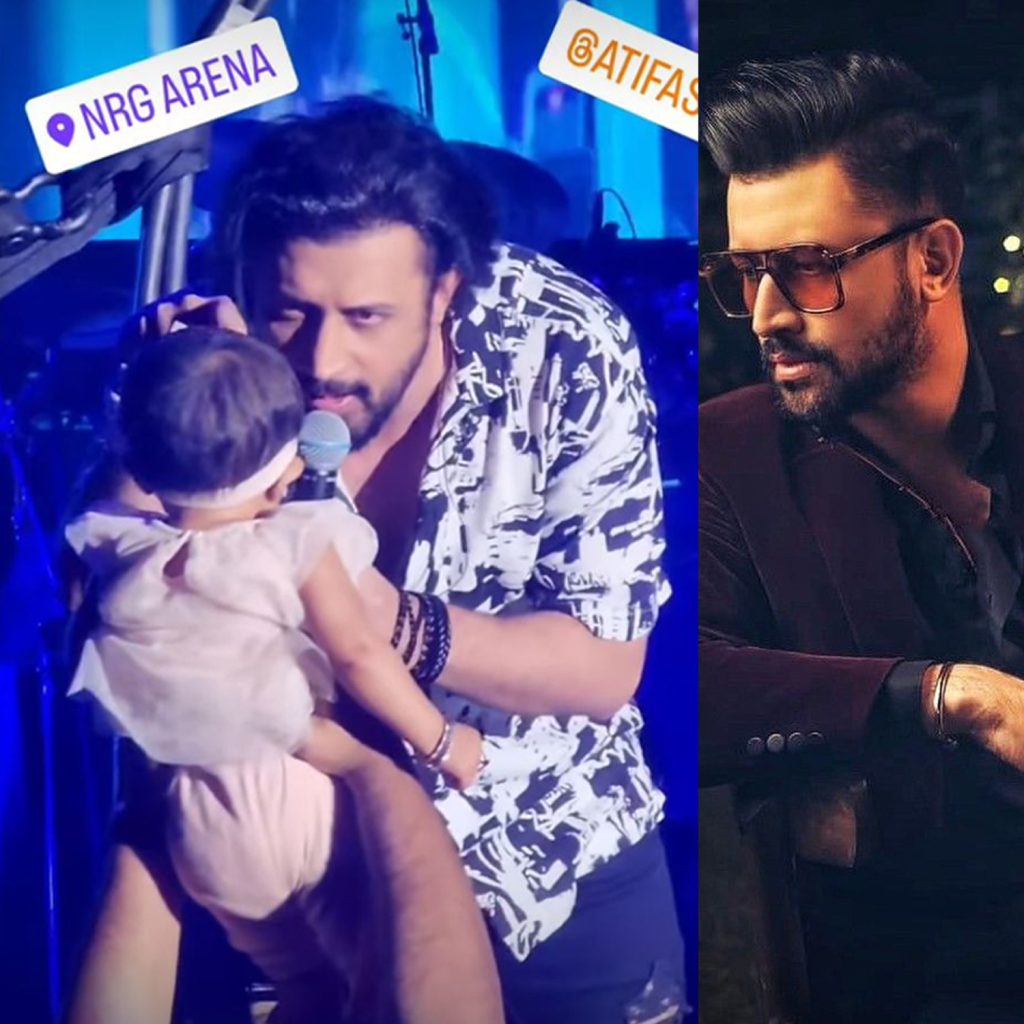 The video quickly went viral on social media, with fans and admirers praising Atif for his heartwarming gesture. It's moments like these that remind us of the human side of our beloved celebrities and how their actions can leave a lasting impact.
Atif Aslam's heartwarming video is a beautiful example of the power of kindness and humility, and it reminds us that even in the world of glitz and glamour, genuine connections and acts of love are what truly matter.