Together, Asma and Zara Noor Abbas are a gifted mother-daughter team. Zara Noor Abbas is one of the younger actresses who is steadily establishing herself, while Asma Abbas, who left the industry for twenty years, returned to claim the top spot among Pakistan's greatest actresses.
They both share a realistic side of their family and have been very transparent about the struggles they have faced in life.
In today's wellness-focused era, skincare holds significant importance in maintaining overall well-being, with many celebrities following dedicated step-by-step skincare routines.
Inspired by this trend, Zara and Asma opted to create their own skincare video, which turned out to be hilariously authentic and relatable to reality.
Asma Abbas relies solely on a bottle of Vitamin E oil, her go-to remedy for years to combat dry skin. Surprisingly, this singular product constitutes her entire skincare routine, as she abstains from using any facewash or soap.
Zara, on the other hand, brought a lot of products and did her research, but she was unaware of the functions of half of them. Funny enough, the mother-daughter team continued trying everything before realising that maybe none of it was working for them.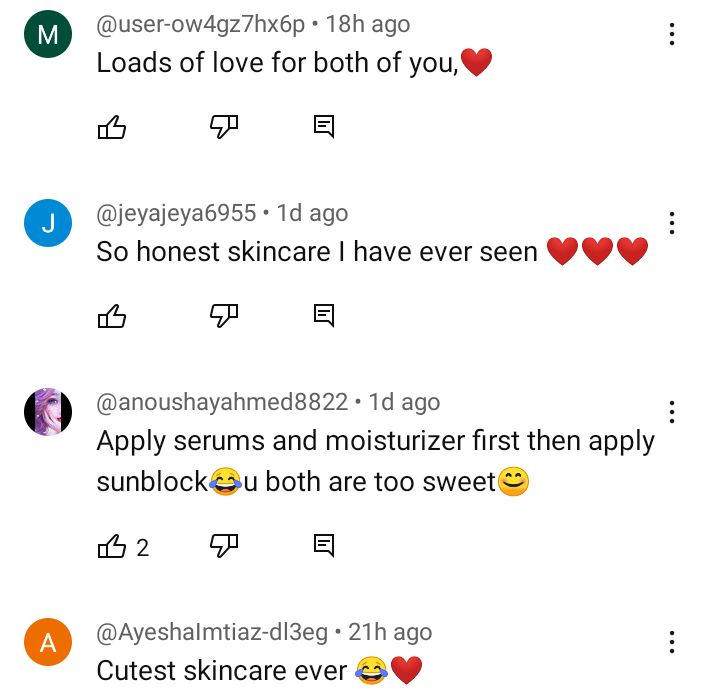 Asma Abbas, addressing her dry skin concern, has stuck to using a lone product – Vitamin E oil – for an extended period. What's surprising is her minimalistic approach, as she completely avoids the use of facewash or soap in her skincare regimen.
Skincare is considered to be an important part of overall well-being today and many of our divas follow a dedicated step-wise skincare regimen.
Following the trend, Zara and Asma decided to make their own skincare video and it ended up becoming a hilarious reality.