The actress Sarah Khan has won the hearts of the nation through her exceptional performances, stunning beauty and down-to-earth.
Fans of Raqs e Bismil are eagerly anticipating Namak Haram's release. Sarah Khan and Imran Ashraf will Co-Star. Falak Shabir and Sarah Khan have a daughter named Alyana Falak
Sarah is happy today because she is celebrating her daughter. Alyana Falak is her parents' pride and joy, and everyone can see her development
On Alyana's second birthday, Sarah spent precious time with her. Here are some treasured photos of Sarah and Alyana.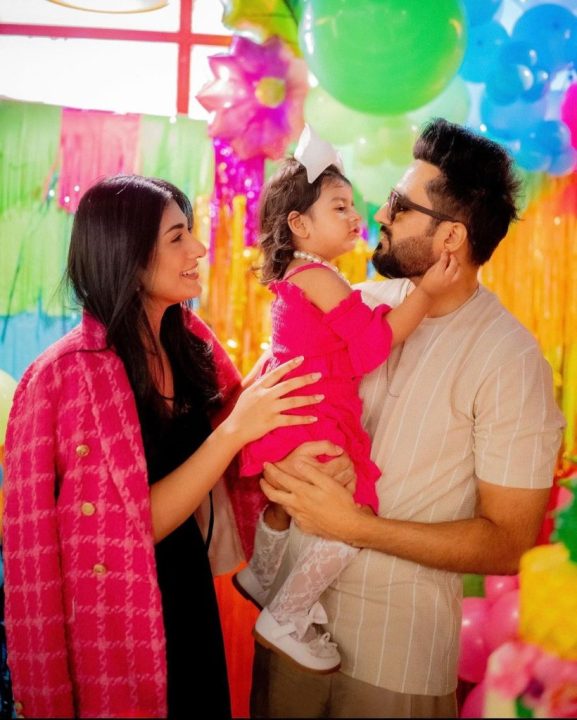 Alyana's Special Day Truly Magical.
Sarah Khan and Falak Shabir, the doting parents, came together to celebrate the second birthday of their precious daughter, Alyana, with immense love and excitement. The joyous occasion was marked by a delightful gathering of family and friends, all joining in to make Alyana's special day truly magical.
The venue was adorned with colorful decorations, reflecting the vibrant spirit of childhood and the love that surrounds this adorable little one.
Alyana, dressed in her birthday best, was the star of the day, her innocent laughter filling the air with pure happiness. Sarah and Falak showered their daughter with love, gifts, and countless blessings, cherishing each moment of this significant milestone in her young life.