Sana Khan, a former Indian actress, has joined the rising global call for an end to Israeli violence in Palestine.
Actors from India, Pakistan, and Turkey have also publicly stated their support for Palestine. Examples include tweets shared on social media by Sonam Kapoor, Gauhar Khan, and Swara Bhaskar, all of whom denounce the brutality in Gaza.
At first, Sana Khan received criticism from her supporters for delaying her response to the growing crisis.
She has since shown her support for the Palestinian people while condemning Israeli assault on her Instagram story.
Sana Khan published a video of an innocent Palestinian child in one of her Instagram posts and commented, "Ruthless and shameless individuals attacked the hospital and innocent children, and they call it defence.
Don't worry; you are all now permanently in hell. I've created a unique space only for me.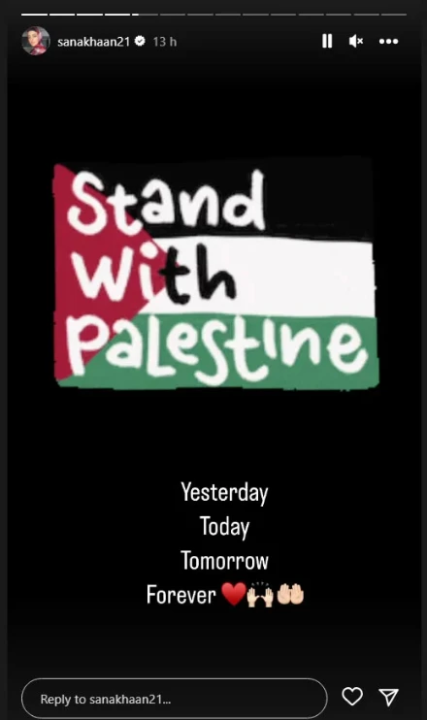 "I stand with Palestine today, and I will stand with them tomorrow."