Deepika Padukone appeared on Simi Garewal's talk show in 2012. The actress, who is still getting over a well-known breakup, was given a startling love life forecast by tarot card reader Munisha Khatwani during the show.
To her surprise, Khatwani said that Deepika would marry a well-educated, intelligent man who would be utterly infatuated with her.
At first glance, Deepika and Ranveer seemed like very different people.
While Deepika had a more reserved manner, Ranveer was well-known for his colourful temperament. But their relationship seemed to operate so well because of this disparity.
We finally caught a peek at their renowned DeepVeer wedding, which took place nearly five years after their lavish destination wedding in Italy.
Ranveer Singh and Deepika Padukone, two of Bollywood's most beloved stars, have made a heartwarming gesture by sharing the video of their wedding ceremony.
This eagerly anticipated video captures the magic and romance of their special day, giving their fans and admirers an intimate look at the beautiful moments that marked the beginning of their lifelong journey together as a married couple.
The video is a testament to the love and joy that radiated throughout their wedding, making it a must-watch for anyone who believes in the power of love and the enchantment of a fairytale wedding.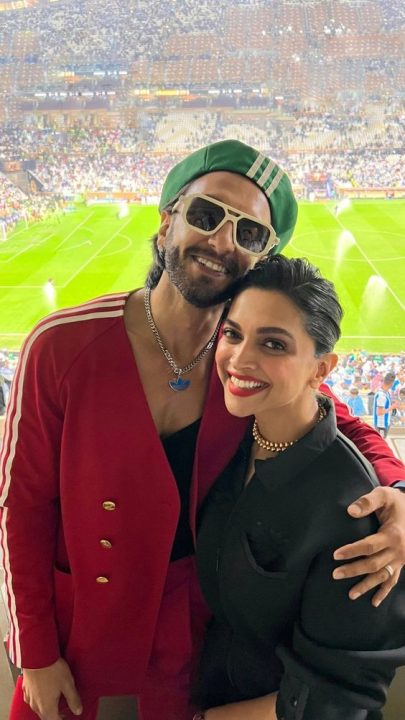 Ranveer Singh and Deepika Padukone, the iconic Bollywood couple, have opened their hearts to the world by sharing the cherished video of their wedding.
This video, filled with love and moments of sheer enchantment, offers an intimate view of their union and the magical beginning of their married life.