The studio released the first pictures of the highly anticipated musical version of Walt Disney's animated film on Friday.
In them, Rachel Zegler, a young actress from Hollywood, is seen as the well-known princess Snow White, sitting in a cave with seven CGI dwarfs.
A-list actress Gal Gadot plays the Evil Queen in the movie, despite the fact that the "West Side Story" debutante is expected to play the title role.
The Huntsman and a new character named Jonathan are portrayed in the title by actors Ansu Kabia and Andrew Burnap, respectively.
Zegler claims that the most recent adaptation of "Snow White & 7 Dwarfs" would not adhere to the traditional romantic storyline; rather, she will fulfil her father's encouragement and grow into a strong leader.
Details reveal that Marc Webb, known for his work on "The Amazing Spider-Man" and "500 Days of Summer," is directing the musical fantasy film, with script co-writing credits going to Greta Gerwig and Erin Cressida Wilson.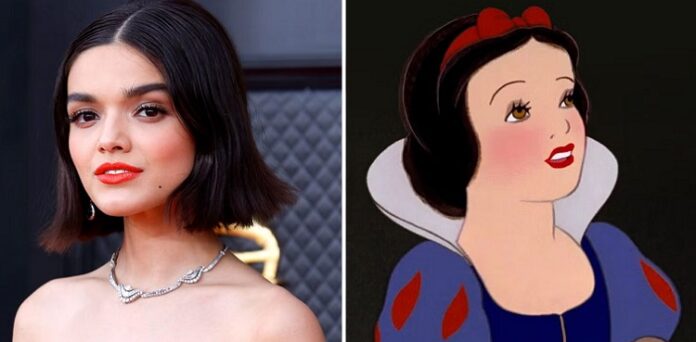 In this reimagining of the classic tale, 'West Side Story' star Rachel Zegler steps into the lead role, portraying Snow White, while the renowned A-lister, Gal Gadot, takes on the character of the formidable Evil Queen.
Alongside them, talented actors Ansu Kabia and Andrew Burnap make their mark as the Huntsman and a fresh addition to the story, a character named Jonathan. This star-studded ensemble promises to breathe new life into a beloved fairy tale.