Israel is committing a genocide in front of everyone while Gaza burns. Similar to all previous genocides in history, this one also features superpowers and allies watching helplessly as young children are systematically murdered in real time.
Nowadays, celebrities everywhere are doing their part to bring attention to the plight of innocent Palestinians, and many of them have made history on the side of righteousness. After becoming quite vocal about the genocide in Gaza, American model Bella Hadid, who is of Palestinian descent, was recently replaced.
Since Pakistan has consistently backed Palestine as the official position, Pakistani celebrities are largely spared from losing local contracts.
Even so, there are shadow bans, and public figures like Nadia Jamil and Ushna Shah speak out against them. Ayeza Khan, the most followed Pakistani celebrity on Instagram, came under fire from some for her lack of posts about the genocide.
At last, Ayeza gave voice to her opinions, stating that she is paying for Gaza's innocent citizens and children every day and that posting is not required. This is what Ayeza shared before removing it: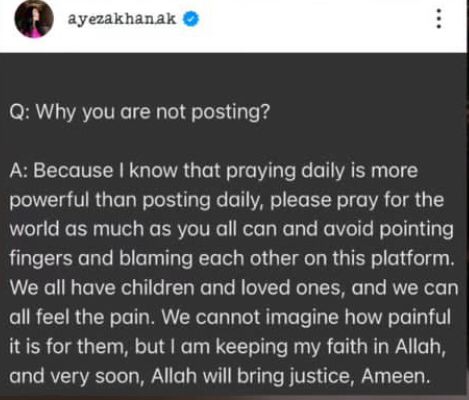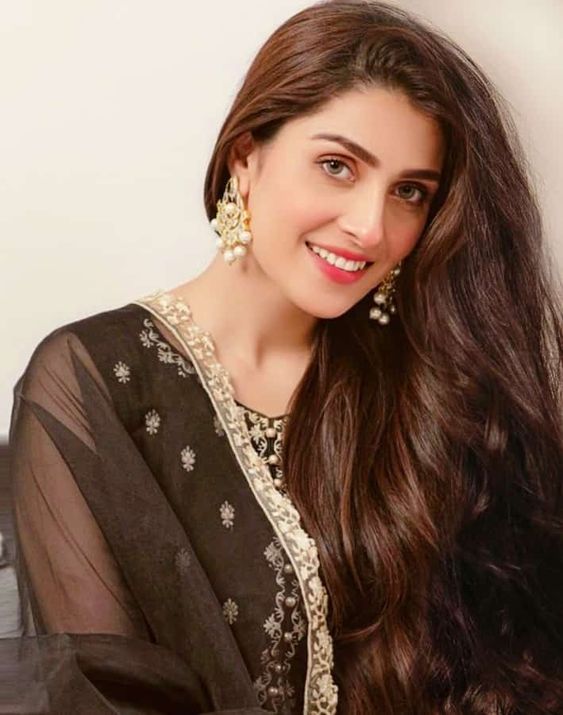 Mishi Khan has now voiced her thoughts on the matter. She has expressed herself strongly on social media, asking what this means that we are praying in private. You ought to speak up for Palestine's oppressed people if you have a platform.
She said that everyone with a platform needs to speak up, even if it means losing a little work or something else.