Famous Pakistani television actress Kinza Hashmi has enlivened the screen with her extraordinary skills. She became well known for her performances in well-known dramas including Ishq Tamasha, Hook, and Gul O Gulzaar. Originally intending to be a singer, Kinza Hashmi chose to pursue acting instead.
Her genuine acting is adored by fans. Fans adored her most recent Faysal Quraishi drama, "Hook." Additionally well renowned for her passion of travel is Kinza Hashmi. On social media, she frequently updates her followers on her experiences.
She had a healthy holiday in Dubai in September, taking in the breathtaking vistas of the city. She is currently in Istanbul for business purposes. Kinza Hashmi kept her followers informed of her travels and posted lovely images and memories from both Dubai and Istanbul. For you, we've chosen the gorgeous images of the adorable actress: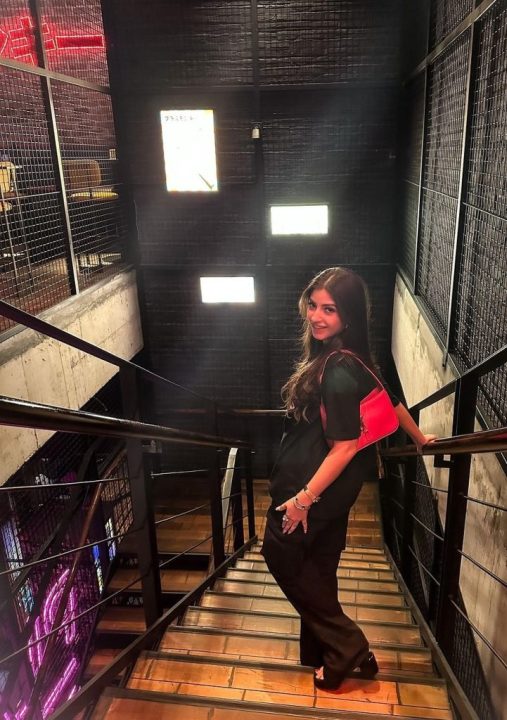 Kinza Hashmi, the epitome of grace and elegance, shines brightly in her recent pictures. Each photograph tells a tale of beauty and allure, depicting a woman confident in her own skin. The way she effortlessly carries herself reflects not only her external beauty but also the radiance that stems from within.
In her latest pictures, taken amidst the stunning backdrop of Dubai, Kinza Hashmi showcases a blend of sophistication and modernity. Her style is impeccable, resonating with the city's cosmopolitan vibe. From the vibrant streets to the luxurious locales, Kinza graces every frame with her natural charm.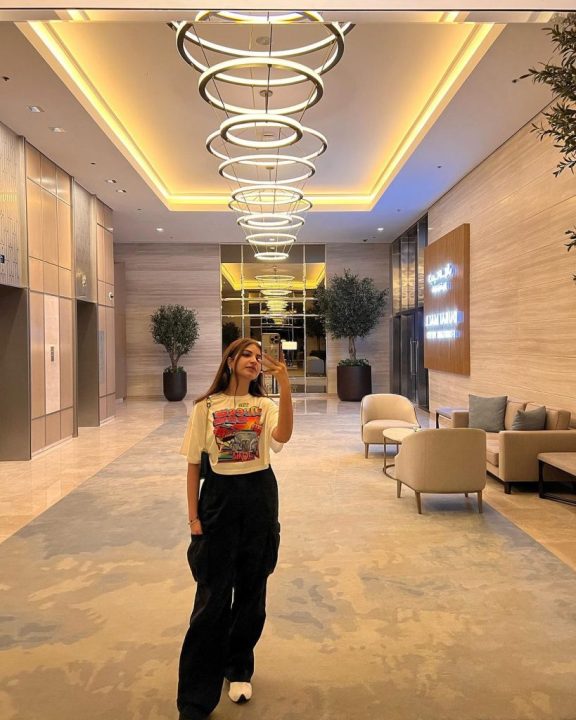 As the camera captures her various expressions and moods, it's evident that Kinza Hashmi has an inherent ability to transform any moment into something extraordinary.
She is not merely a subject of the photograph; she is the essence that adds life and vivacity to each shot. In the world of fashion and beauty, Kinza stands out as a beacon of inspiration, setting trends and leaving a lasting impression.