In a world where celebrity often seems distant and unapproachable, it's heartening to see figures like Imran Ashraf break through the barriers of fame to touch the lives of their fans in the most genuine and compassionate ways.
Imran Ashraf's recent encounter with a crying female fan beautifully exemplifies the human side of a star who, despite his rising fame, remains grounded and connected to the people who admire him.
This touching moment wasn't just about an actor comforting a fan; it was a testament to his deep empathy and heartfelt prayers that transcend the boundaries of stardom.
It's easy for fans to admire celebrities from afar, but it's moments like these that truly solidify the bond between an artist and their audience. Imran Ashraf's compassion and warmth extend beyond the screen, creating a bridge that unites him with his admirers.
He understands the emotions and sentiments of his fans, and he cares about their well-being, not just their applause.
In an age of superficiality, where social media often amplifies a curated version of one's life, Imran Ashraf's actions serve as a reminder that real connections and genuine interactions matter most.
He isn't just a star; he's a true friend to his fans. His humanity is a breath of fresh air in an industry where authenticity can sometimes be scarce.
It reminds us that, beyond the glitz and glamour, there exists a world of sincerity, compassion, and genuine care. It's these qualities that make him not only a talented actor but also a remarkable human being who enriches the lives of those who admire him.
He Prays for His Crying Female Fan
Imran Ashraf's recent act of offering heartfelt prayers to his crying female fan serves as a poignant reminder of the genuine and empathetic side of fame.
Imran Ashraf's amazing nature is a beautiful blend of humility, kindness, and empathy. His down-to-earth demeanor and approachability make him a rare gem in the world of entertainment.
He embodies a genuine concern for the emotions and well-being of his fans, demonstrating a level of compassion that is truly heartwarming.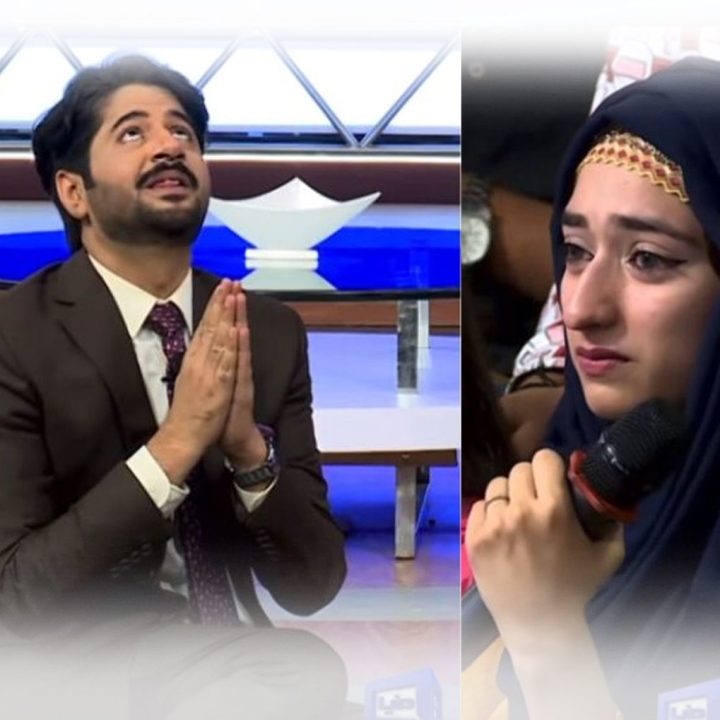 Imran Ashraf's heartwarming moment with his crying fan is a beautiful reflection of the profound impact artists can have on the lives of those who look up to them.