The red carpet, a symbol of glitz and glamour, is the epitome of style and opulence in the world of entertainment. It's a space where stars, celebrities, and personalities from the film, music, fashion, and television industries converge to showcase their style and make a striking impression.
The tradition of the red carpet dates back to early 20th-century Hollywood, where it was initially used to honor and welcome VIP guests. Over the years, it has evolved into an iconic runway, with celebrities using it as a platform to exhibit their sartorial choices, fashion statements, and designer collaborations.
Walking down the red carpet is a carefully curated affair, with meticulous attention given to every detail of the ensemble – the gown, suit, accessories, makeup, and hairstyle. Fashion designers and stylists play a crucial role in creating these iconic looks that often set trends and influence the fashion industry.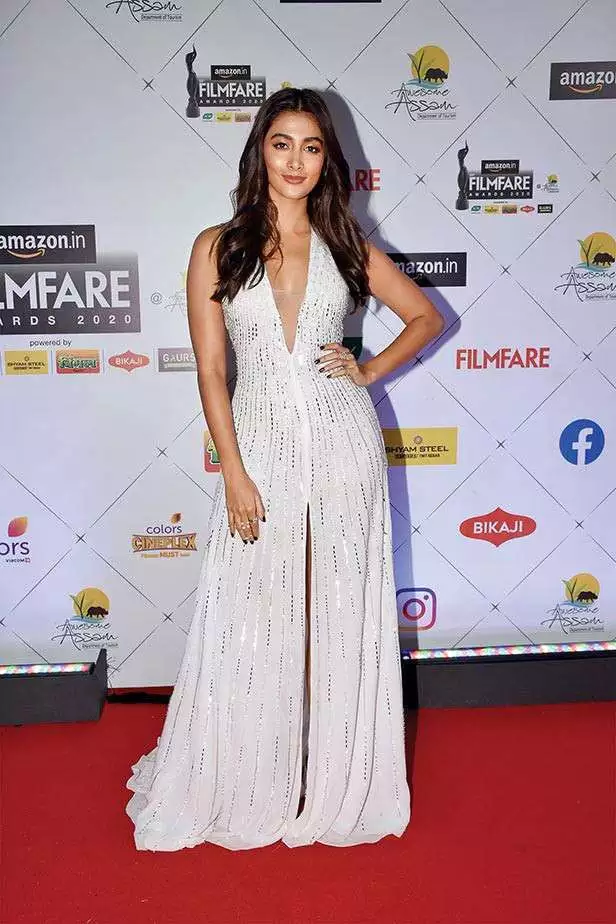 Pooja Hegde from the Filmfare red carpet
Pooja Hegde, the epitome of grace and style, has graced the Filmfare red carpet numerous times, leaving a trail of awe-inspired admirers. Her appearances are always highly anticipated, as she effortlessly marries classic elegance with contemporary trends.
he effortlessly transitions from traditional Indian wear, celebrating the cultural heritage, to modern and chic outfits that display her versatility. Pooja's grace, poise, and genuine love for fashion make her a true trendsetter on the coveted Filmfare red carpet.
The choice of colors, the intricacy of designs, and her confident demeanor make her a standout presence on the red carpet. Pooja Hegde's sartorial choices reflect her vibrant personality, and she often experiments with different styles, surprising her fans and fashion enthusiasts.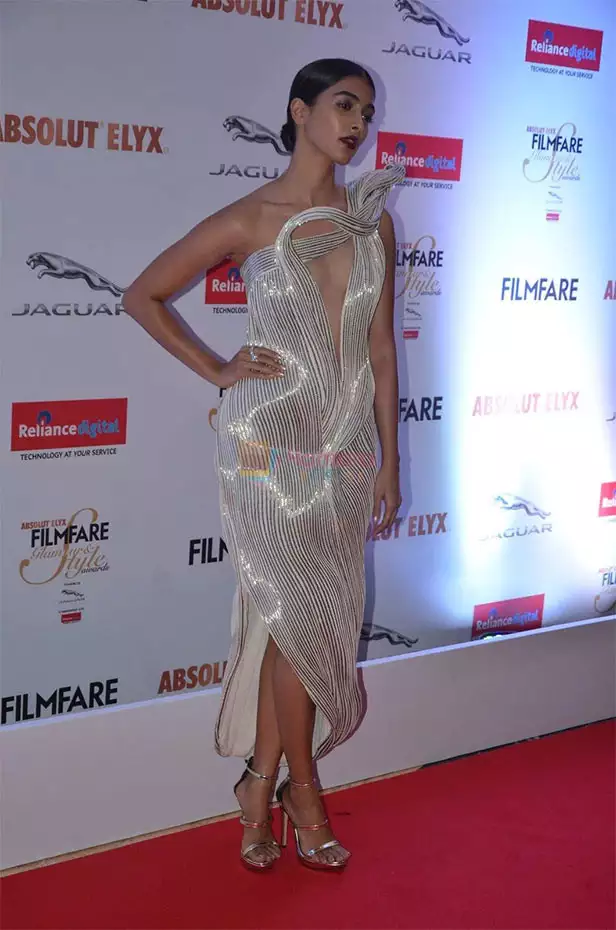 As she graces the red carpet in each edition of the Filmfare Awards, Pooja Hegde continues to captivate hearts, making her mark not only as a talented actress but also as a fashion icon.