Many people were moved by the story Mere Paas Tum Ho. When it first came out, it was the biggest hit in television history, and fans of the drama still adore the OST.
People have vivid memories of Humayun Saeed, Ayeza Khan, and Adnan Siddiqui as the characters Danish, Mehwish, and Shehwar.
They still despise Mehwish and weep for Danish's suffering. Because of its impact, the drama has been aired in several countries and translated into other languages.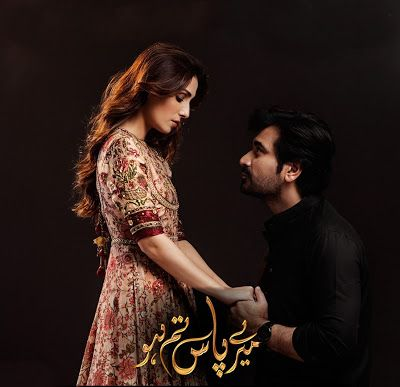 Ali Sufian Wasif is a famous YouTuber and he is loved by many for his comic yet hitting pieces. He recently gave an interview to Ahmed Ali Butt on his podcast and he opened up about his divorce.
Mere Paas Tum Ho' is a Pakistani television drama series that gained immense popularity for its compelling storyline and powerful performances by the cast. The drama, directed by Nadeem Baig, revolves around love, betrayal, and the complexities of relationships.
The plot follows Danish (played by Humayun Saeed), a loving husband, and Mehwish (played by Ayeza Khan), his wife. The narrative takes a dramatic turn when Mehwish's ambitions lead her to make life-changing decisions, ultimately betraying Danish, which shatters their marriage.
The series beautifully portrays the emotional journey of Danish as he copes with heartbreak and rebuilds his life while facing societal judgments and personal struggles. Additionally, it explores the dynamics between the characters, delving into themes of love, sacrifice, and redemption.