Aamir is known for his meticulous approach to his craft, often involving himself deeply in every aspect of the filmmaking process.
His pursuit of excellence has earned him numerous awards and accolades, including several National Film Awards. Beyond the silver screen, Aamir Khan is an activist and philanthropist, working on causes like education, child nutrition, and healthcare. He also hosts the television show "Satyamev Jayate," where he addresses critical social issues.
Aamir Khan is a multifaceted artist, not only leaving an indelible mark on Indian cinema with his acting but also contributing to society through thought-provoking movies and impactful initiatives.
Upcoming Film
Mumbai: Not only will renowned Bollywood actor Aamir Khan star in his upcoming film, but he will also serve as producer.
According to Aamir Khan, the movie, named "Sitare Zameen Par," is a follow-up to the touching 2007 smash "Taare Zameen Par." He revealed that, in contrast to the melancholy tone of the previous film, the new movie aims to take viewers on a joyous journey.
Famous for his part in "Lagaan," Aamir Khan stated that he had never addressed the film in public before and that he could only at this moment announce the title.
At a meeting, he said, "You must be aware of my movie 'Taare Zameen Par,' and the name is retained because the same concept will be taken ten steps further, and while 'Taare' was an emotional film, you'll find this one quite amusing."
He emphasized on the movie's concept, pointing out that it keeps the same essential elements as the last one: "We all have flaws and weaknesses, but we also all have something special.
In the previous movie, Ishaan, a child with severe needs, is helped by my character. Those nine youngsters, who each have their own problems, support me in "Sitare Zameen Par." The opposite is true.
Disclosed three more films
Aamir also disclosed that he is producing three more films, including "Laapata Ladies," which was directed by his ex-wife Kiran Rao, "Junaid Khan," which stars his son, and "Lahore 1947," which was helmed by Rajkumar Santoshi and stars Sunny Deol.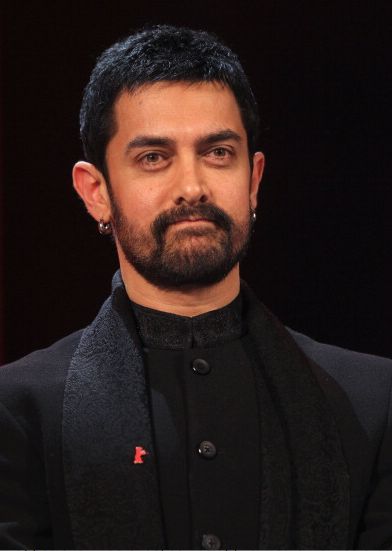 Aamir Khan epitomizes versatility, leaving an indelible mark on Indian cinema through his acting prowess, thought-provoking movies, and substantial contributions to societal well-being